What we do
We know you're busy working on your own business and dont have time to work on your web strategy. Ritz Digital can help you.
We understand you
You dont need to be an expert as we are ready to work with you to advise you and help you decide what you need and the smartest way of achieving it. From basic single page sites right through to complex online shopping sites, we are ready to hear about what you want to do.
With 15 years experience in Corporate Web Development, Business Analysis and Project Management, Ritz has all the skills you need to get your new website live, yet we are small enough to be able to work personally with you to tailor a solution to your requirements and budget.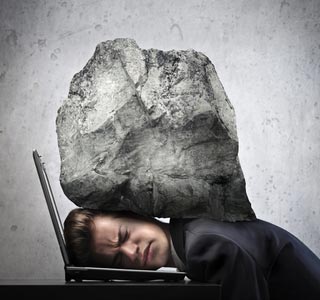 We help you grow
Why not start small? Get your basic site live so new customers can start finding you in search results while you plan out the rest of your sites bells and whistles.
It's tempting to dream up the ultimate website solution for your business and then find it too overwhelming to move forward.
Start small and build up your site as you grow. We can build you a website that is ready to scale up and add more functionality to when you are ready.
We save you the hassle
You could use a website builder tool and be limited to the constraints of the template and risk being the same as your competitors.
Save yourself the hassle of hair pulling and frowning and get a professional bespoke design from us.
We Specialise in website development for mobile devices, we build websites that work on desktops, tablets and smartphones. Our code is clean and fast to load, semantically written and search engine optimised. This translates to a professional looking site and a better chance of your site ranking well in Google.
We manage your project
Once we begin the development life cycle with you, we will guide you through the process providing you with templates and timeframes for all the required tasks. We will work with you to put together a plan for when you want your site finished and make sure we deliver it on time and on budget.
We project manage the project from beginning to end and keep you in the loop along the way. We can help you with registering your domain and hosting your website too.
Contact us or Call us on 0411 837 224 to discuss your needs.
Call us
Get an email Quote
We will consider any reasonable quote and match or better the price.
Testimonials
"We appreciate what you did with the website and your various IT help. Thank you so much for all your effort. The slide show is perfect."
Kylie
"These guys are awesome. They created the hypercraze website with cart functionality and gave me my own administration system so I can now manage orders, customers and even how my site looks."
James